Bhaktifest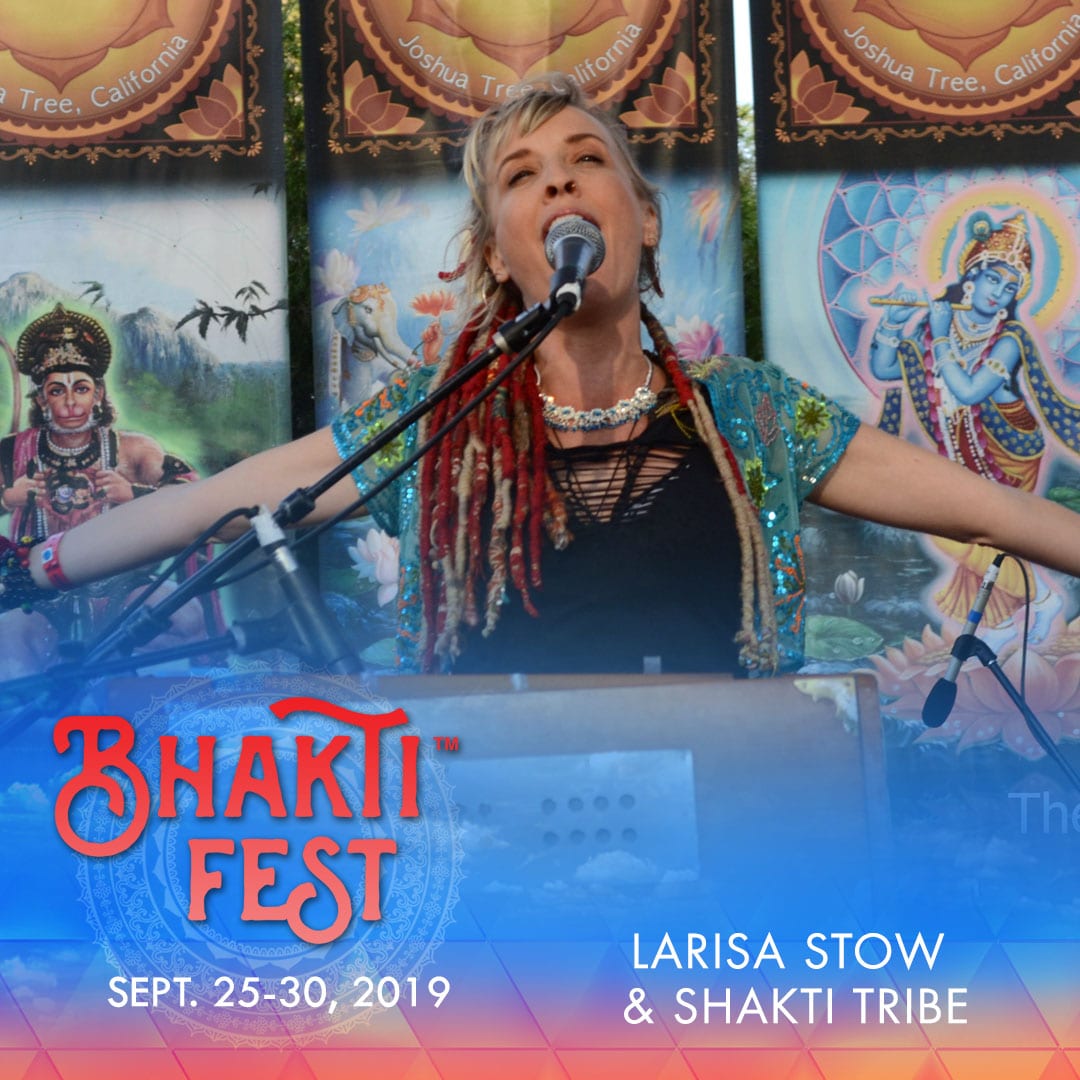 The Yoga & Sacred Music Experience of a Lifetime!
So many of you have already shared in the delicious BHAV of community and devotion that is Bhakti Fest. We are excited to return again this year, and invite you to join us! Shakti Tribe's set is at 6:00 PM on Thursday, Sept. 25th, followed by our dear friend Girish – a powerful opening-day line-up for this year's Bhakti Fest!
If you've never been to Bhakti Fest, we can only begin to tell you what an amazing experience it is for all levels of yogis, yoginis and devotees. Here's a description, from the Bhakti Fest website:
Bhakti Fest celebrates the devotional paths of yoga, Kirtan (sacred music), and meditation. Our festival is a drug-and-alcohol-free vehicle for the evolution of human consciousness through a heart-centered revolution. Bring your yoga mats this September to the idyllic Joshua Tree, located in the beautiful region east of Los Angeles. Practice with the best yoga teachers in the world, dance to sacred music by world-renown Kirtan artists, and take workshops with leaders in the field of personal growth. Camp out beneath the stars or stay at one of our many accommodations on and offsite; enjoy the swimming pool and free filtered drinking water; stop in at The Bhakti Family Village and expose your children to other enlightened youth and families; enjoy the best vegetarian food at any festival. We offer Student, Senior, Military and Local Resident discounts. We are building community—please join us!
See You In The BHAV!! 
Shakti Fest & Bhakti Fest are premiere Yoga & Sacred Music Festivals.  Offering music, a wide variety of yoga, breath work, sound healing and spiritual and wellness workshops and activities.
Shakti Tribe will be performing mainstage on Thursday at 6:00 pm right before Girish!  It is sure to be a magical evening!
Join our heart centered community as we celebrate in the magical high desert setting.